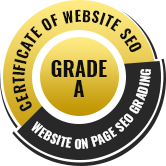 Bill Gates is the principal founder of Microsoft Corporation. An American business magnate, humanitarian, author, investor, and philanthropist.
Here are the top motivational Bill Gates quotes to motivate you
If you can't make it good, at least make it look good. 

2. It's fine to celebrate success but it is more important to heed the lessons of failure. 
   3. Life is not fair; get used to it. – Bill Gates4. Success is a lousy teacher. It seduces smart people into thinking they can't lose. 
5. I believe that if you show people the problems and you show them the solutions they will be moved to act. -Bill Gates6. To win big, you sometimes have to take big risks. 7. Don't compare yourself with anyone in this world. If you do so, you are insulting yourself. 8. The world won't care about your self-esteem. The world will expect you to accomplish something BEFORE you feel good about yourself. 9. I choose a lazy person to do a hard job. Because a lazy person will find an easy way to do it. 10. If you think your teacher is tough, wait till you get a boss. 
Want to read more on Bill Gates> Read on Wikipedia
Don't miss to read these beautiful quotes>>Top Motivational quotes to motivate yourself