People say motivation doesn't last, neither does bathing that's why we recommend it daily.
So enjoy these motivational quotes to motivate yourself and also don't forget to share these beautiful quotes of motivation with other people by sharing them on Facebook, Twitter, or other social media platforms.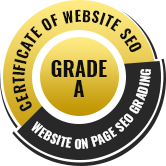 Here are the top motivational quotes to motivate yourself.
1) Write your sad times in sand, Write your good times in stone. – George Bernard Shaw
2. Believe you can and you're halfway there. – Theodore Roosevelt
3. Pain is Temporary. Quitting Lasts Forever. – Lance Armstrong
4) You are your own best friend, never ever put yourself down.
– Paulo Coelho
5) Don't wait. The time will never be just right.
– Napoleon Hill
6) "Once you learn to quit it becomes a habit." – Vince Lombardi
7) "Champions keep playing until they get it right." – Billy Jean King
8) "Any fool can criticize, condemn, and complain but it takes character and self-control to be understanding and forgiving." – Dale Carnegie
9) "There is never enough time to do everything, but there is always enough time to do the most important thing." – Brian Tracy
10) "Anxiety does not empty tomorrow of its sorrows, but only empties today of its strength."
11)Success is steady progress towards one's personal goals. – Jim Rohn
12) "Whether I retire to bed early or late, I rise with the sun." – Thomas Jefferson
13) "Try not to become a man of success, but rather try to become a man of value" – Albert Einstein
14) "Lost time is never found again." – Benjamin Franklin
15)Be faithful in small things because it is in them that your strength lies. – Mother Teresa
16) "Don't let yesterday take up too much of today." – Will Rogers
17) "Strength and growth come only through continuous effort and struggle." – Napolean Hill
18) "Motivation is what gets you started. Habit is what keeps you going." – Jim Ryun
19) "Feeling sorry for yourself and your present condition is not only a waste of energy, but the worst habit you could possibly have." – Dale Carnegie
20) Desire is the starting point of all achievement, not a hope, not a wish, but a keen pulsating desire which transcends everything. – Napoleon Hill
Also read: 100 Success Quotes by Most Successful People